Learning to Write and Publish an eBook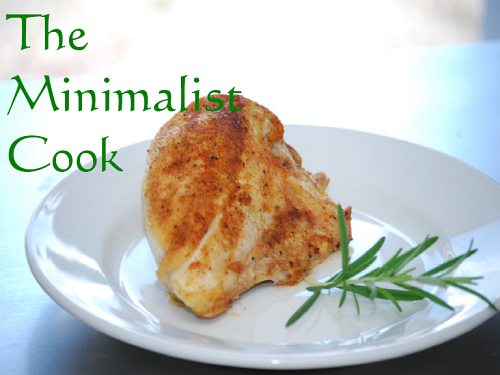 On my other blog, at Minimalist Cook, I'm offering what is my first little teensy-weensy free e-cook-booklet, a sampling of seven simple main-course recipes designed to demonstrate minimalist cooking. It is both minimal and minimalist, I guess. I was originally planning a much more substantial publication, but there is a lot involved in such a venture.
First, you have to have the content of the book. I had tons of recipes to choose from, and photographs of the food, as well. Creating a structure for even a cookbook takes a lot of thinking and planning. I had over fifty recipes written out but decided to offer a free sampling because I needed to see how this whole process works for myself.
Second, you have to have the content in a user-friendly, downloadable format. My research helped me to decide on a landscape orientation for the pages, because it would allow someone to follow my whole recipe on a single screen on their computer without scrolling much. I tried out Word, Publisher, Open Source Presentation, and Open Source Writer, before breaking down into tears and handing the layout over to my husband, who used Open Source Draw and got done in a few hours what I struggled with for weeks. He's saved it as a PDF, too, which my research says is the best. Obviously his learning curve was nothing compared to mine :}
Third, you have to have a "launch." Now, this is where you can wade through a hundred different blogging-marketers' "programs" and seasoned advice, and cull a fine assortment of information, all of which say you should build up excitement and anticipation for your ebook. The object is persuading people to come over to your site in droves and spend what is really a pittance for your incredibly valuable information–or to get the content free  if they subscribe via email. This is a perfectly legitimate way to get attention for your work and to earn something for it, too. Some advice is more relaxed than others, which make you feel that there is an incredible number of ducks to line up before Zero Hour.
Maybe someday I will be able to tackle the third element and launch and promote my marvelous ebooks with the best of them. For right now, though, I am happy to have my teensy-weensy, itsy-bitsy, minimal and minimalist free e-cook-booklet up and out there and available a little later this morning!
Like I said in a previous post–small steps through big muddles!!!