Hello! Long time no see! It's been an intense fourteen months since I last posted here. The time away enabled me to concentrate on writing fiction and there are now four books in my Charlotte Anthony mystery series. But it is time for me to take a little break from fiction, to take stock of things, and rebooting my personal blog is a good fit.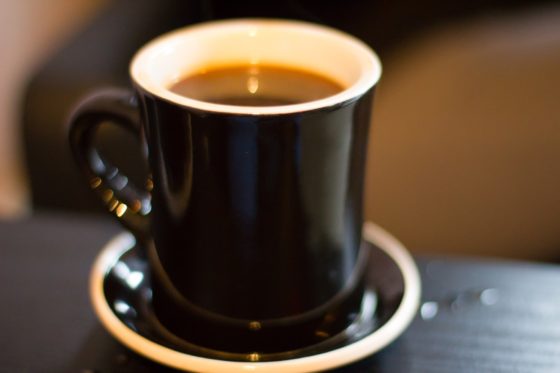 Now that I'm back, I've made some updates to this site that better reflect where I'm at in my life and work. It's simpler, for one thing. I've eliminated the Mindful Shopper page and other links because Google does a better job. I've updated my About page and my Contact email. Among the projects I'm tackling during my fiction-writing break is the marketing side of things, setting up ways to let more people know about my books.  One of best ways is an email list, and if you're interested, the signup form is on the sidebar, under my new mug shot. (Yeah, I've gone back to wearing contact lenses and using reading glasses.) Everybody who signs up gets a free Charlotte Anthony short story. It's early days for this effort, but one of the decisions I've made is to keep my first mystery, An Uncollected Death, at 99 cents. The book graphic in the sidebar will take you to my Amazon page and all its goodies. Read more »
Update, 1/18/2017: I'm back! Check out Rebooting the Blog 🙂
It's been quiet around this blog, but a lot has been happening in both my writing life and my personal life, and just about all of it is good. The third book in my Charlotte Anthony mystery series, An Undisclosed Vocation, is coming out later this month. I'm currently working on a novella for the series, as well.
It's been a lot of writing–a lot of work–and it's been incredibly satisfying and rewarding. In the next few weeks I'll be working with a marketer and developing my Modern Author chops in social media and on my writer platform and blog. These are the things that just about all authors need to do now, no matter if they are traditionally or self-published.
In light of this, I am consolidating my blogging efforts at my author site, megwolfe.com, for the next few months. Since my intent there is to relate to readers more than to guide other writers, I will blog about many of the same things I cover here, and more–observations about life, culture, and anything inspired by my research and experiences. And yes, even minimalism and simplicity.
If you have enjoyed my Minimalist Woman posts, come on over to megwolfe.com, where we can continue our conversation.
Hugs,
Meg
Over the past couple of months I've come across posts and articles about getting rid of clutter and stuff in places other than those devoted to decluttering and minimalism, from the Style section of the New York Times, to featured articles in everything from lifestyle to fashion magazines, and even a philosophical blog. The subject has moved from topic du jour into perennial concern.
I discovered the whole minimalist, zenlike, uncluttered movement in 2010 and was so deeply impacted I started this blog and even wrote my own small book on the subject. My shopping habits are a tiny fraction of what they were back then; most of what comes in are replacements for things beyond repair or utility–and their boxes, which we keep for the duration of warranties. Clothing is also replaced periodically. The things we need and love shift over the course of time and interests, but are now kept under control by curation rather than purges.  Read more »
Two big things are coming up in the next several days: the home stretch toward completion of my third Charlotte Anthony mystery, An Undisclosed Vocation, and my birthday! So to celebrate, the digital edition of the first mystery in the series, An Uncollected Death, is available on Amazon today and tomorrow, June 26th and 27th, for 99 cents.
I can't believe I'm about to turn sixty years old. I remember when my mom did, and it really got to her. Fifty didn't bother her, and seventy only so-so. But sixty was a threshold, a bar, a marker of some sort that changed the meaning of how much life had passed and of what was left. A couple of friends of mine have experienced something similar.
Maybe that's why, when I turned fifty-eight, I started to prepare for this event, to help me feel grounded and less freaked-out when the big 6-0 finally came. I made a bucket list, of sorts, and at the very top was learning to write a novel–and if that worked out okay, to have three written by the time I turned sixty.
Well, actually, I wanted three novels published by the time I was sixty, but I will settle for written. One thing I've learned about this early part of the aging business: my stamina has taken a big hit. Working too hard doesn't get the novels written any faster, and actually slows things down.
But one thing's for sure–I'm so glad I made the decision to write fiction again, and to set the goal to have three novels done by the time I turned sixty. From here on out, for however long I can write, each book that gets written is a bonus, a celebration of sorts. At a minimum rate of one book per year, maybe by my seventieth birthday I'll have a total of thirteen books–a nice mysterious number!
Are you planning for ways to ease the transition to your next milestone birthday?
It's been a while since I've done one of these updates. 
Recently, a new reader of this blog wanted to know how I went about decluttering, and how to find the relevant posts. This was partially solved by adding an Archives widget to the sidebar (at the bottom of the right-hand column). At a later date I might add a tag or theme cloud, but that will first require going through the many pages of posts from the past five years and make sure they have been tagged or categorized consistently. That's a project I can do this coming fall.
Why this fall, and not sooner? By then, my third novel, An Undisclosed Vocation, will have been published and I can take a non-writing breather–things like improving blog navigation and cleaning out closets are less likely to completely sidetrack me from job #1.
The bit by bit decluttering method generally doesn't work for me. I'm an all or nothing gal, very project-oriented; I'll jump into rabbit-holes with great enthusiasm, whether it is remodeling the house or writing a novel. Age and experience have tempered that, somewhat–three or four different projects used to occur simultaneously when I was younger, but these days I tend to just do one at a time. That's my variation on minimalism: one big job at a time. Read more »