It's been a crazy few weeks around here, and I've been meaning to share this bit of knitting, a baby bunting loosely based on the one in Sally Melville's The Knitting Experience. I started it when I learned the baby shower theme colors were orange and aqua, and found those colors in the DK weight of my current-favorite yarn, Berocco's Comfort. It's a very soft yarn that is also machine wash and dry.
The sonogram indicated a long-legged baby, so I added a few inches, but had no idea if it was the right size or not. One thing that's changed about bunting over the years is the addition of a slot for the car seat buckle. It's at the bottom of the row of buttons. (The buttons were actually leftovers from sewing rompers for my son 32 years ago. How un-minimalist!) Anyway, I noticed that the slot in the back would make the bunting a bit drafty when baby wasn't in the car seat, so I added a little buttoned flap:
Cheerful-looking thing, isn't it? Aren't you glad I'm not showing you the first version, which was a total screwup? I've salvaged enough of it to make a baby sweater. There's also enough yarn to make a small blanket in the "tumbling blocks" pattern. But the proof of its worthiness came from this:
Today and tomorrow (March 6-7) you can get my tiny collection of very short stories, Spirits of Place, free on Amazon. It's a quick read, seven flash fiction pieces that form one longer story about the relationship between consciousness and place, seasons in both nature and life. First published in 2012, it's been updated with a new cover and forward.
Also, for today only (March 6), you can get The Minimalist Woman's Guide to Having it All free on Amazon, as well. I wrote it nearly three years ago, and find that it still holds true, which is why I haven't written more books on the subject.
Hope you find these enjoyable and/or useful, and if you already have them, let someone else know.
My granddaughter Ellie arrived last Wednesday afternoon, nine and a half pounds of adorable. Life feels so different. I didn't think it would to such an extent, because, after all, she's not my child, not living in my house, and I have no direct responsibility for her. When my son was born, I bonded with him so rapidly that during his first few months he was more appendage than person. But now I see another dimension of that connection as, fascinated, I watch him bond with his child, patiently waiting my turn to get to know her.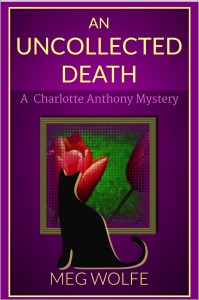 Just a quick note:
An Uncollected Death is now live on Amazon, and it's free today and tomorrow (March 1-2) for its inaugural weekend. The print version will be available in a week or two. If you enjoy it, leave a review!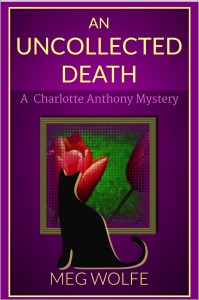 My first Charlotte Anthony mystery, An Uncollected Death, will be for sale on Amazon on Friday, February 28th. I'm taking requests for a free Review Copy until 9 pm CST on Thursday, February 27th, which will be available in  epub and PDF formats. The book will first be published digitally on KDP and priced at $4.99. Print and audio versions will follow. (And I just love the cover that Steve created!)
Is this book for you? It's a traditional/literary/cozy mystery. Minimalism, downsizing, and understanding the meaning of our stuff plays a role, too. Here's the official description:
Broke. Empty nest. Career and friends gone.

Charlotte's only ray of hope is a new job editing the notebooks of a mysterious author from the 1950′s, Olivia Bernadin, who was poised to rival the very best when she disappeared from public view for reasons unknown.

Finding Olivia battered and left for dead was not exactly what Charlotte expected her first day on the job. The editing project continues under the supervision of the author's sister, Helene, but Olivia has hidden the notebooks amid her hoard of collectibles with only cryptic clues as to their whereabouts.

Enter the only son and heir, Donovan, a nervous character who seems to have an agenda of his own. His machinations bring Charlotte far too close to the town's criminal undercurrent, who will stop at nothing—not even murder—to get their hands on a rare book rumored to be somewhere in Olivia's house.

Charlotte finds herself a suspect in Olivia's murder on one hand, and staving off financial disaster on the other. On top of all this, she has difficulty learning to trust her new acquaintances, as well as her growing feelings for Helene's friend Simon.

Solving Olivia's murder requires understanding what made her tick—and that means finding all the notebooks before Donovan has the estate hauled off to auction. As Charlotte perseveres in her search and studies the clues amid Olivia's collections, she uncovers a story that reaches from the French Resistance to the Vietnam War—and it hints at a shocking truth about a world-famous novel.

AN UNCOLLECTED DEATH is a book about a book about a book. It is also a story of life, death, and renewal in a small Midwestern college town.
In light of how indie publishing/branding works, I'm moving my writing-related posts to my other blog, megwolfe.com, and keeping this one for minimalism and related lifestyle posts. I've also set up a Facebook page. If it's your cuppa tea, I'd love to see you over there, too